KSCC Specialty License Plate Program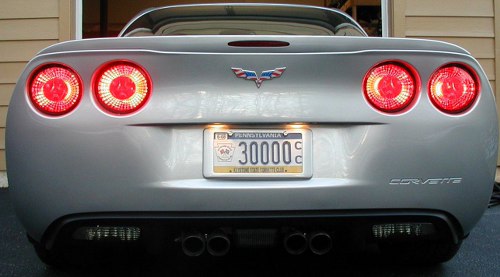 Click on image to see PDF of design
Show your club pride and order a plate today. Besides your Corvette you can put these plates on your daily ride. Plates can be used on automobiles, trucks and motor homes with gross vehicle weights below 9,000 lbs.
Personalization Now Available
How to apply:
Applicant must be a member of Keystone State Corvette Club.
Complete section A, D & E.

Make Check to Keystone State Corvette Club for fees.
Bring application to monthly meeting.
Applications send directly to PA Bureau of Motor Vehicles will not be processed.